Home » Airport Info »
What to do if you arrive but your luggage doesn't. We are talking lost luggage!
If your bag gets lost or delayed
After waiting to be sure that your luggage has not arrived on the carousel, go to the lost luggage office in the baggage reclaim area at Alicante Airport. They will be able to tell you where your luggage is and when you can expect it to arrive. A staff member will ask for your telephone number and the address of where you will be staying. Your luggage will then be delivered to you by courier free of charge once it arrives in Alicante.
If your luggage cannot be found in the airlines' system, it is probably because the barcode on the destination tag has either come off or been removed. In this instance, your luggage is most likely still at the departure airport. To help it be located, you will have to describe the bags to the member of staff. Hopefully, you will have put your name and the address of where you will be staying on the luggage.
Tip: Before placing your luggage in baggage drop area, take a photo of your luggage with your mobile phone. This will be useful if you need to provide a description of the lost bag or bags.
If your luggage was left on the carousel
If for some reason you did not see your bag and it was left on the baggage carousel, it will be taken to Alicante Airports Lost Luggage Office operated by the National Police in the Arrivals Hall.
The office is open Monday to Thursday (excluding public holidays). Lost property can be retrieved between 09:00 to 10:30 and can be handed in from 10:30 to 12:30.
E-mail: alc.objetosperdidos@aena.es
Telephone: + 34 966 919 223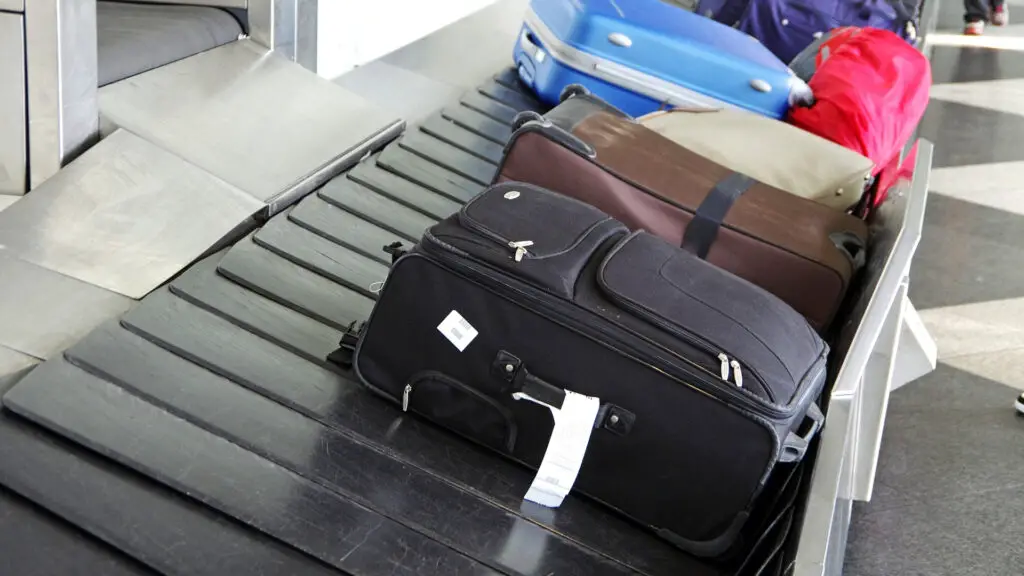 Luggage left on the carousel is taken to the lost luggage office
Companies that handle Lost Luggage at Alicante Airport
Swissport Handling SA
Tel- +34 966 919 298
Swissport handles baggage for the following airlines:
Air Berlin
JetXtra
SAS
Thomas Cook Belgium
Thomas Cook UK
Transavia.com
Volotea
Wizz Air
Iberia Airport Services
Tel- +34 966 919 013
Iberia handles baggage for the following airlines:
Aeroflot
Air Algérie
Air Nostrum
Holidays Czech Airlines
Iberia Express
Jetairfly
Monarch Airlines
Orbest
S7 Airlines
Thomson Airways
Transaero
VIM Airlines
Vueling
Menzies Aviation
Tel- +34 966 919 060
Menzies handles baggage for the following airlines:
Aer Lingus
Air Europa
EasyJet
Edelweiss Air
Flybe
Norwegian Air Shuttle
Ryanair
Jet2
Tel- +34 966 919 386