Home » Airport Info »
Baggage Allowances & Regulations
Every airline has different rules and regulations regarding the amount of baggage you can take. It is important to ensure that you don't exceed your luggage allowance, as fees for excess baggage are very costly.
Cabin Baggage/ Hand Luggage Rules
Hand luggage refers to the bag and/or any items you take with you onboard the plane. The less hand luggage you have, the quicker you will be able to get through airport security. As queues can form during busy times, you should factor in sufficient time before your flight to proceed through security screening. Here are some general rules:
Amount of hand luggage: You are generally allowed to carry one small piece of hand luggage (with some exceptions). This has to be small enough to fit under the seat in front. Depending on your airline or the specific ticket type you have purchased, you may be able to bring additional or larger items on board with you. It is important to double-check your airline's specific requirements before you set off to the airport, as excess hand luggage can incur costly charges.
Your hand luggage must not hold any prohibited items as listed below.
You are allowed to take liquids, gels, creams, and pastes with a maximum of 100ml in each container. These containers must be placed in a transparent, re-sealable plastic bag of 20cm x 20cm which must be sealed shut. For security screening, this bag must be removed from your luggage and placed into one of the trays provided.
---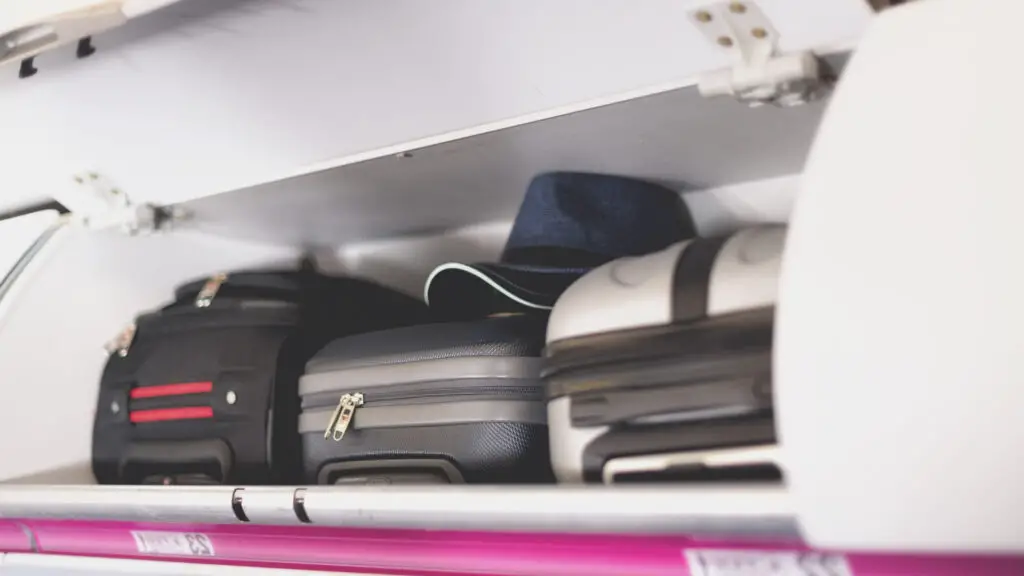 It is important to check your hand luggage allowance with your airline
---
Liquids
The items below are considered liquids. They must be in a container of a maximum of 100ml capacity and need to be placed inside your resealable bag:
hairspray and aerosols
creams and lotions
roll-on deodorants
nail varnish
sun-tanning/sun cream products
lip gloss 
liquid soap
toothpaste
mascara
contact lens solution
Baby food
If you are travelling with a baby under 2 years of age you may carry the following items in your hand luggage as an exception to the usual hand luggage rules:
Baby milk and sterilised water for the duration of your journey – this can be over 100ml and will be subject to additional security screening
Expressed breast milk can be taken in unlimited quantities in containers with a maximum capacity of 2 litres.
Baby food in a liquid, gel or paste form can be over 100ml.
---
Electrical Items
When passing through security screening you will be required to remove tablets, laptops, mobile phones, and MP3 players from your hand baggage and place them in the trays provided.
---
Prohibited items
The following items are forbidden in hand luggage:
Toy guns, replicas, and imitation firearms capable of being mistaken for real weapons.
Catapults or slingshots
Razor blades
Sports bats, clubs, or cues
Knives and scissors with a sharp or pointed blade longer than 6cm (scissors with blunt ends are permitted)
Tools
Darts
Hypodermic syringes (unless for medical reasons)
Potential weapon items
The above is not a complete or exhaustive list. Please check with your airline for a full list.
---
Checked-in or Hold Luggage
Hold luggage refers to the bags that you check-in at your airline ticket counter and are stored in the hold of the plane. At Alicante Airport, all ticket counters are in the upper part of the airport's departure area. Regarding the amount of luggage, we suggest you put as much as you can in your hold luggage.
You are allowed to include certain items in your hold luggage that are not permitted in your hand luggage. Some of these items include:
Liquids, creams, gels, and pastes in containers of over 100ml
Walking/hiking poles
Sporting equipment
Certain razors and scissors
The above is not a complete or exhaustive list. Please check with your airline for a full list.
All airlines have weight limits for luggage with 23 kilograms (50.7 pounds) being the industry standard. If your suitcase weighs more than this, you will be charged per kilo, and it can become costly so pack accordingly.
Prohibited items
These items are prohibited anywhere on the aircraft, including your hold luggage:
Party poppers
Acids
Poisons
Flammable liquids
Explosives
Matches or lighters
Bleach
Incapacitating sprays
Ignitable gas devices
Compressed gas
Compressed air
Firearms of all types
---
Further Information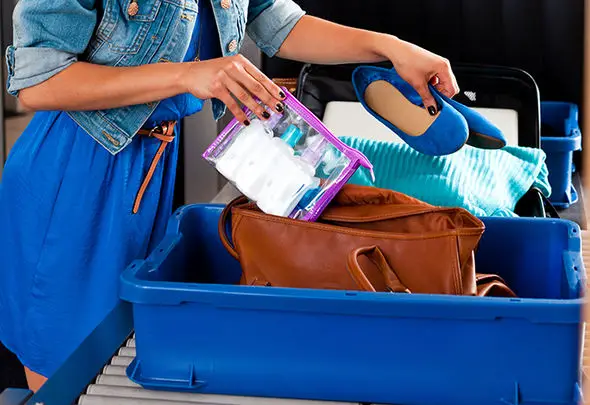 ---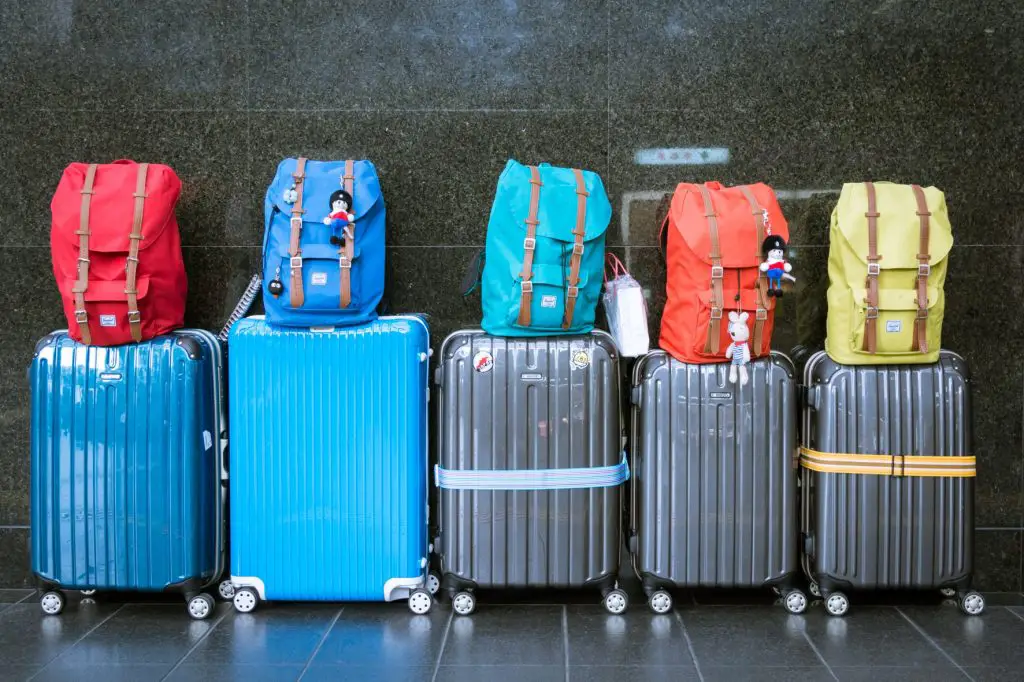 ---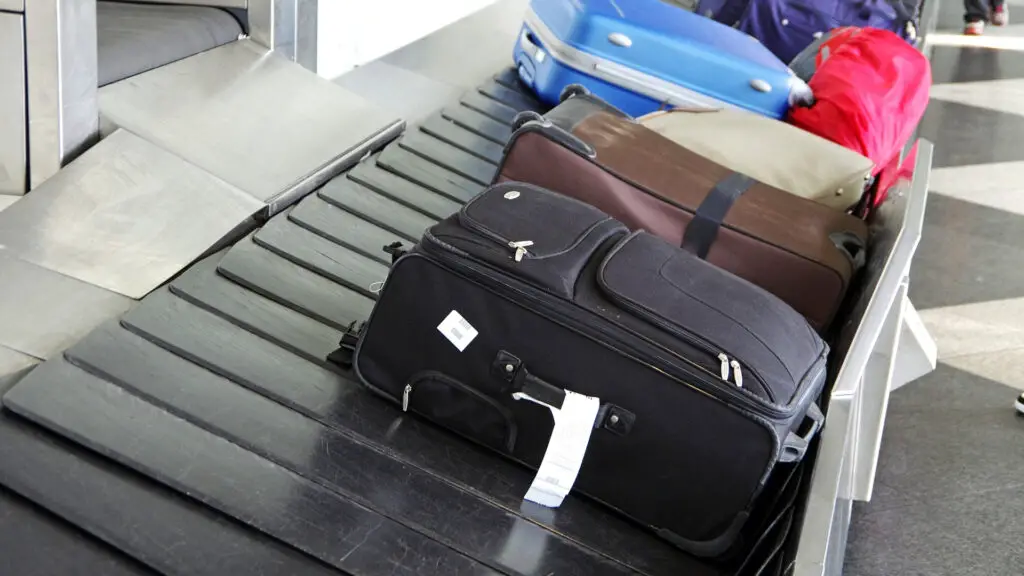 See our Lost Luggage page to find out what do if your luggage doesn't arrive or if you lose any items at the airport.
---
If you want to protect your luggage, there is a bag wrap facility at Alicante Airport.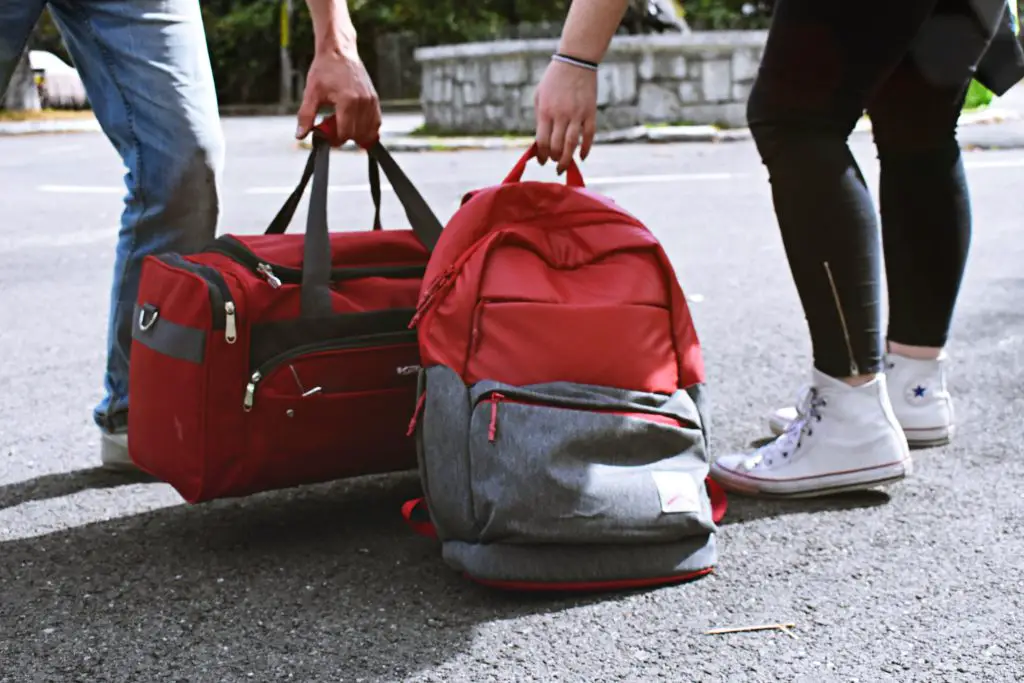 ---