Home » Locations » Hotels »
Smile & Co Hostal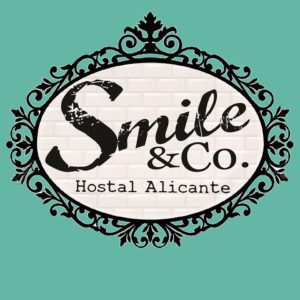 Cristian, Audrey and Loulou welcome you to the Smile & Co Hostal, based in the heart of Alicante and offering you a pleasant and comfortable stay.
Featuring 11 double or triple rooms with private bathroom so whether you a travelling as a family, couple or individual there is a room for you. Enjoy a continental breakfast with cereals, croissants, toasts and the all important coffee!
Smile & Co is also pet friendly so you can bring your pets along too.
They also have coffee area, reading area and a terrace to relax on.
Located just a few minutes from the beach, marina, historic area and shops, Smile and Co Hostal is the perfect place to enjoy your holiday in Alicante.
Contact Smile & Co Hostal
Telephone: +34 676 469 690
Email: info@hostalalicantesmileandco.com
Website: www.hostalalicantesmileandco.com
Address: Rafael Terol Street, 22, 03001 – Alicante, Spain